Our method
We put relationship building at the centre of everything we do.
We believe that we learn the knowledge and skills critical to resilience from the people who we know. We invest time in our conversations, with no limit on our time (we will chat for as long as a participant wishes).
We follow up with participants 6 – 12 months after our first conversation, with the same researcher whenever possible. In these 'follow ups' we discuss whether and how participants have enacted intentions to take risk reduction behaviour after our primary engagement, or learn their logics for not taking actions. Together we reflect on barriers, successes, and future possibilities.
We find that most actions happen after the first follow up. Almost all participants remember our researchers and are interested to hear from us again. We use these follow-ups to briefly communicate the findings of the work, showing participants that their views were included; we also update any outcomes arising from the research (for example, when we share findings with local councils).
During follow-ups, we have heard stories of how participants have spoken to friends and family about risk, made plans with their family about how they would respond to a disaster, or checked the batteries of their grandmother's smoke alarm. These 'spillover effects' ripple out into communities to raise resilience and forge community connections, even affecting the researchers themselves.
The principles that guide how we work together and with others are based on:
Research ethics and integrity - conducting fair and beneficial research;
Investing in genuine relationships and respectful partnerships;
Humility and curiosity – we are seeking to learn from the public in order to learn with them.
We believe in the co-production of knowledge.
Our approach is not only concerned with raising awareness about risk. We also seek to improve the practice of community engagement and risk reduction to better account for the diverse range of risks and hazards perceived and experienced by members of the public.
Our researchers are encouraged to listen humbly, ask questions curiously, and respond with their genuine self. We offer resources only upon request, rather than imposing information that may not be wanted, needed, or appropriate to the unique circumstances of the household.
By exploring experiences, actions, values, and future outlooks with participants, our methodology allows for reciprocal learning amongst communities, researchers, and the public services. In this way, we build knowledge together about current and future risk, and how these risks can be addressed in ways that support community resilience.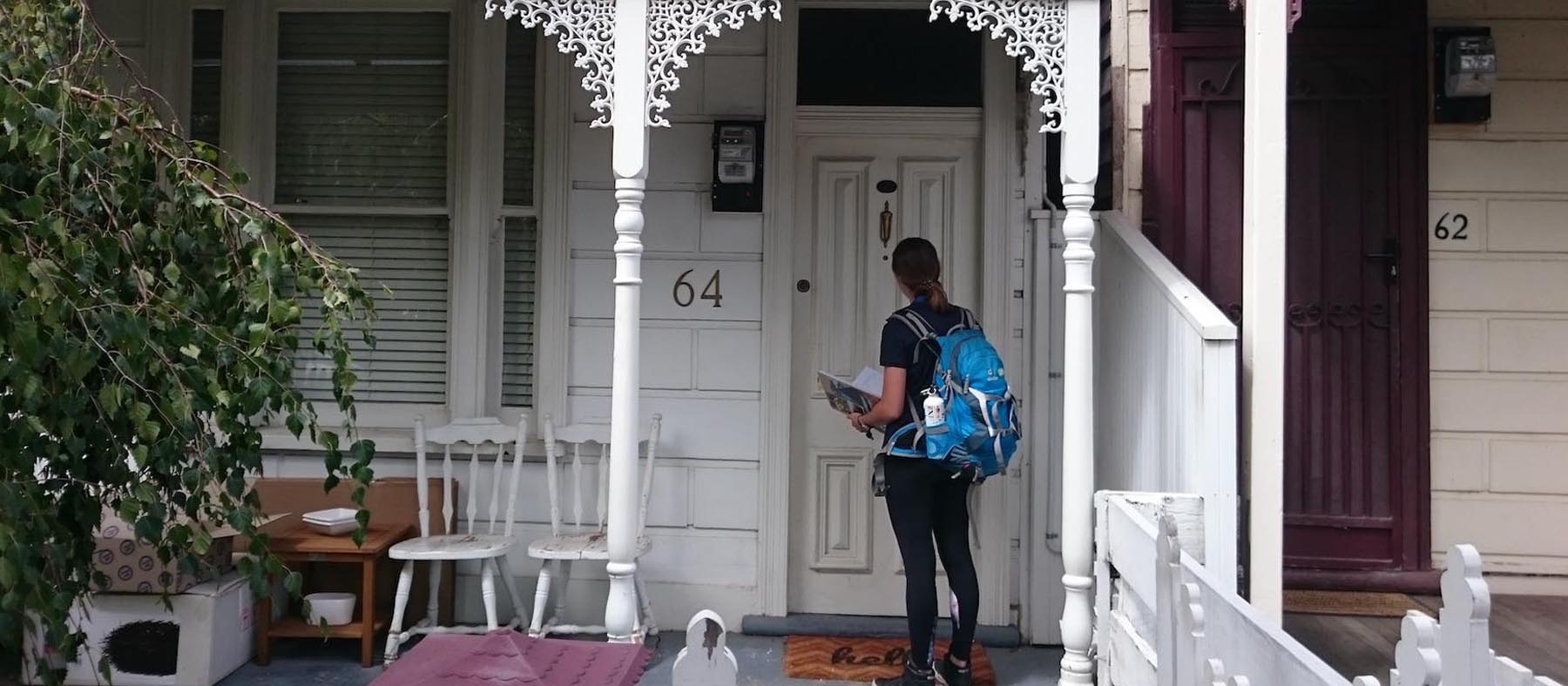 We collect both data and stories, using combined quantitative and qualitative research methods.
The web-based CEDRR survey is a bespoke tool to facilitate the relationship building process. It guides participants through a series of multiple choice and open-ended questions, encouraging two-way dialogue and learning.
Meaningful conversations between researchers and participants that allow for discussion and reflection are prioritised over the quantity of surveys completed or the time taken. Many of our most interesting findings come from the stories and experiences that people share with us.
We also collect quantitative data, which provides valuable insights into the actions and intentions of households as they consider and respond to risk. This allows us to track how these change over time or in response to our engagements.
We believe that the findings from publicly funded research should be shared.
We aim to communicate our research in a timely and freely accessible manner to foster social, economic, cultural, and environmental benefits. We share our research findings in publications that are relevant and approachable for those who can benefit from the research.
We are extremely grateful to the people and groups that participate in our projects, and we use our research to highlight the issues that they care about. We also co-author our research with partnering groups, experts from the emergency services, and other interested parties.
We seek to support local community organisations through our work.
These are often the groups and networks that are on the ground helping communities prepare for disasters, or helping with the recovery afterwards. We partner with local community organisations to reach our participants, and offer funding for each member who participates in our survey. The benefits to this approach are numerous: we channel funding to where it is most needed to action resilience, disaster awareness and preparedness can be reinforced through these social networks, and we avoid cold calling our participants.
The research team is keen to hear from people or groups interested in our work or getting involved, and we encourage you to get in contact with us.
---